Tuesday, May 6th, 2008
Yesterday was Liberation Day in The Netherlands. Because of Liberation Day (or 'Bevrijdingsdag' as we call it), there a lot of free open-air music festivals in parks all across the Netherlands to celebrate our liberty. Since the weather was awesome and there was free live music, I had to be there. The coolest thing I saw at the festival in Utrecht was not any artist in particular but this thing: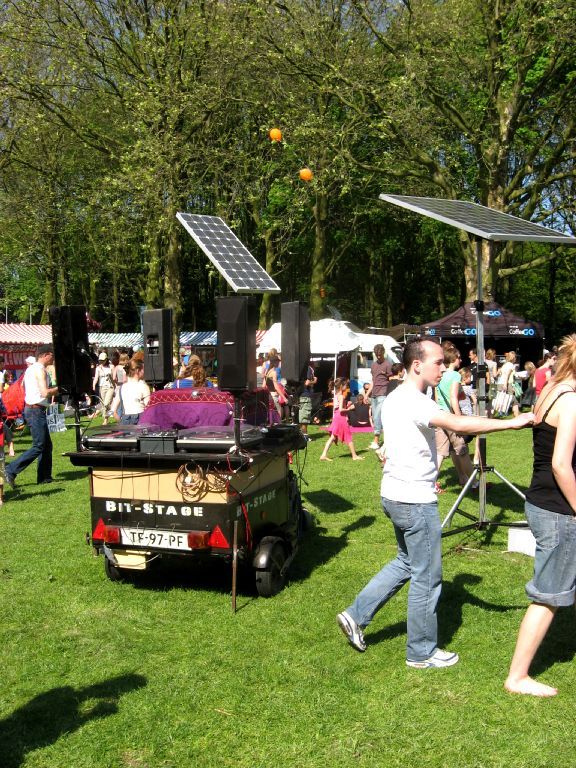 What you are seeing right here is a DJ booth, including 4 speakers with good sound, on a car, all powered by solar panels! What a great eco-friendly idea! I like going to free parties, but often wonder about the effect or impact all these parties have on the environment. Especially parties in forests or in nature attended by a lot of eco-loving people. It always seemed a bit hypocritical to me to claim to love nature, yet cause such ecological ruckus.
This stage offers what seems to be an 'eco-friendly' option for parties and quite possibly carbon neutral. I also found two videos of the stage live in action yesterday at the festival. You can choose either funky or Balkan.
Apparently the car's batteries can also be charged by pedaling. Cool!