5 Reasons to Use Twitter and 5 Tips on How to Use It Right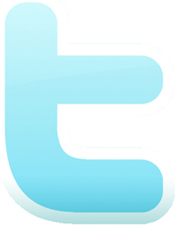 This is a blog about countries, travel, life abroad, culture shock. Yet this post is about technology. About Twitter, to be exact. Why?
I've been "using" Twitter off and on for over a year now, but it was only up until very recently that I really got it. I love it. They only thing I don't love about it is that many of my friends, readers, family, acquaintances are not using it and I'd LOVE to interact with you via Twitter.
Briefly, Twitter is a service where you can share your thoughts in micro-blogs of max. 140 characters. These messages are shared with your followers who get your updates. They can then choose to interact with you. You can also follow other people for their updates.
Here are 5 reasons WHY you should sign up for a Twitter account and start using it.
Friendsourcing. Got a question? A problem? Let's say you want to know what the cheapest airline to travel to a particular location in Europe is. Before doing a lot of research, post it on Twitter. Let your friends help you out.
Network inside your niche. Are you a travel blogger? A PR expert in France? A Norwegian expat? An amateur photographer wanting to go pro? You can follow other people in the same position, but also experts in your niche and stay up to date with them. Through Twitter I've communicated with Guy Kawasaki, DoshDosh, had some email exchanges with Michael Arrington, got linked by John Chow, (yes, I'm namedropping) and became acquainted with Andy from CommentLuv – he even commissioned me to produce a DJ mix for him. I also met many fellow expats from around the world through Twitter!
Learn about the every day lives of others. You might be a medical student, about to graduate soon, maybe you'd be glad to follow doctors and see what their everyday lives are like as a preparation of your professional life.
It's the easiest way to stay up to date with friends' daily lives. Yes, you probably don't feel like reading all about people's daily lives. Don't worry, some people leave maybe 1 tweet per day… and even if you get a lot, you're not expected to read each and every tweet.
Stay up to date on current events. Twitter was my main source of updates during the recent Mumbai terrorist acts.
Maybe I convinced you… Maybe you just need to try it out and see for yourself. Here's what you need to do to get a good start on Twitter:
Install Twhirl. After signing up with Twitter, please do yourself a favour and use Twhirl. Nearly nobody uses just the web interface of Twitter… and those that do are the sporadic users (like me, in the past). If you're doing it right, you're going to be receiving a lot of Tweets from a lot of different people (Tweeple). Using Twhirl keeps it manageable and pleasurable!
Start following! First of all, find people you know. Have you seen that the authors of blogs you like reading use Twitter? Visit their blog and find out where to follow them on Twitter! Also, use Twitter Search and look for specific things you find interesting. Start following people that write about them. Don't worry about them possibly not being interesting. It's fine to unfollow them if they annoy you or you get bored of them. Just grab a lot of people now. Then start selecting later. Here's a bunch of interesting people to get you started. Oh, and don't forget to follow me!
Interact. This is where Twitter really gets fun and offers an awesome value. You can communicate with experts in almost any field through Twitter. You see someone posting an interesting Tweet? Reply to them (here's how).
Tweet! Write about what could fascinate others. Found an interesting link? Share it. Pondering an interesting thought? Put it out there. Need some help? Tweet it! The world is listening.
Promote the fact that you're Tweeting. Share it on your blog, put it in your email signature, your Facebook status, et cetera. Maybe more people you know are already using Twitter… if not, maybe you're usage might motivate them to join up. The more, the merrier. After all, that's why I wrote this post.
First things first. Go to www.twitter.com. Sign up. Follow me.
Are you already using Twitter? What's your nickname? Why are you using Twitter? Do you have any other useful tips?
Besides following me on Twitter… you can also follow this blog via RSS or email updates.

Tags: Friends, friendsourcing, internet, lists, social networking, technology, tips, Twhirl, twitter, web 2.0, web tips