spacescape – AstralEntheogen (Psydub & Ambient Mix)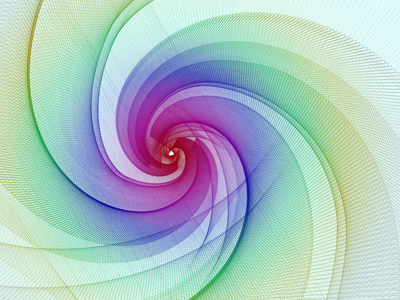 spacescape – AstralEntheogen
As the spring comes, I figured it was high time for a new mix. Inspired by the liveliness of nature after one of the coldest winters I've ever experienced, this mix provides a blend of technologically arranged music with a somewhat organic feel to it. Or, to put it more simply, it's modern psychedelic chillout music. Let me take you on a 2 hour journey into the depths of yourself and the vastness of the universe. If you're listening to the mix and like a particular artist, please feel free to check out their work through clicking on their names in the list right here. Support the scene! Enjoy! (download below the tracklist)
Tracklist
GMS
– Houston We Have A Problem (00:00 – 07:55)
System 7
– Song for the Phoenix (06:44 – 14:30)
Combichrist
– Rubber Toy (13:13 – 18:06)
Entheogenic
– We Are One (17:22 – 24:15)
Younger Brother
– Scanner (23:29 – 31:51)
Hol Baumann – Hours (31:23 – 36:51)
Entheogenic
– Absolute Love (35:51 – 42:31)
Shpongle
– A New Way To Say Hooray [Prometheus RMX] (41:18 – 49:00)
Fold
– Pacific (48:48 – 51:23)
Samurai Power
– The Legend of Yamoto [Part 1] (51:08 – 55:37)
Eat Static
– Uforic Undulance (55:10 – 60:40)
Wide Noize – Hypnotize Your Illusion (60:10 – 64:36)
System 7
– Space Bird (64:06 – 71:18)
Templo Mae D'Agua
– A Tardinha (70:22 – 72:13)
Entheogenic
– Invisible Landscapes (71:46 – 80:43)
X-Dream
– Relax Vortex (80:02 – 87:38)
Tripswitch
– Lyra (86:10 – 92:34)
Eat Static
– Sands of Time (90:45 – 98:04)
Antidote
– Kicking Test (97:36 – 103:06)
Shpongle
– The Seventh Revelation (102:55 – 115:46)
Templo Mae D'Agua
– Oracao (115:10 – 118:57)
Fold
– Day of the Dread (117:03 – 121:54)
Larry Calson – God, Man and Beast (FREE ALBUM DOWNLOAD!) (121:52 – 127:34)
---

Enjoy!

Enjoy!

click >> Download the whole mix in MP3 << click

Enjoy!

Enjoy!

Remember, a lot of hard work has gone into producing the tracks used in the mix. Please suppot the scene by seeing these artists live whenever you get the chance or by buying their CDs through the links provided in the tracklist.
To see a bigger version of the artwork above, please go here.
---
A polite disclaimer: some of the links provided in the tracklist are affiliate links with Amazon.com. It is not my intent to make money. I exchange whatever profit I make at Amazon for vouchers and purchase work from deserving authors or artists like the ones above to help out the scene. Being a student, I have very little money, so I try to help in every way I can. I could also just download.
Tags: ambient, chillout, dj, download, dub, mp3, music, psychedelic